Welcome to Tj's Farms in Rosedale Louisiana
We have a small but delightful herd of NPGA Registered Pygmy Goats with a range of colors and personalities. Our Pygmies  come running with a simple call, eager to surround you  with love, (especially if you have treats). We currently have Four breeding does, and One breeding buck with some kids on the side.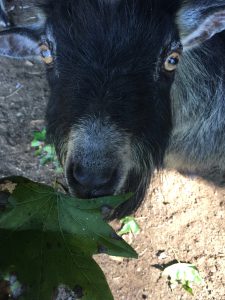 Its Fall yall! The Kids are penned up for deer season (we don't want any accidents). Though its still pretty green around here we're gonna have lots of nice hay and some goat feed. Make sure your water isn't to cool to drink we have to keep them hydrated!